The FINE DINING FLIGHT Team is composed of a group of multi-lingual international well travelled professionals with vast experience in the corporate aviation industry and with a complete understanding and knowledge of the importance of high standard, swift, safe and reliable VIP service expected on board corporate aircraft. Each and every of the team members will go well out of their way to make sure all your expectations are met , and special instructions are thoroughly respected. Their experience and know-how will guarantee a happy Flight Attendant and a gastronomically enjoyable passenger experience. Making you happy, makes us happy.
FINE DINING FLIGHT specialises in assisting VIP Flight Attendants to have access to vip caterers and top restaurants all over the world. Wether you would need classic inflight catering or prefer a pick up from a specific restaurant or gourmet boutique, our team is at your service.
For nearly over three years , we have worked on finding partners throughout the globe allowing Corporate FA's and Aviation Companies to have a single contact for catering needs worldwide.
By one single email or phone call you we give you access to receiving high quality catering & concierge services from all major airports around the globe.
You can request a quote beforehand to ensure cost control and if a budget needs to be met, we will do our very best to do so. Email or call us 24/7 : + 377 93 25 12 11
COST CONTROL- REQUEST A QUOTE
FINE DINING FLIGHT works with a number of well renowned suppliers, allowing us to request a price in advance and to help you control costs to avoid unexpected expenses and high prices. Our Team is at your service 24/7 and will always be more than happy to provide you with a quote before confirming the final order. We recommend you to request your quote directly through our website or via email :
Menus can be requested at all times, please send us your city & departure airport. Our Team will get back to you with the local menu very shortly. Please do not in most places , you can feel free to request tailor-made dishes, and order off menu. Depending on where in the world you are, and the time frame we have, we will do our best to accommodate , even the most challenging requests.
Orders can be sent directly to our email or through our website, by going to locations and clicking on the city, where you will see a window open allowing to send your order directly.
Your payment can be done via wiretransfer through your company after delivery of your order. Addionally we accept all major credit cards. In most cities, your invoice can also be added to your handling bill. When placing your order, please specify which of the above you prefer. FINE DINING FLIGHT also offers credit lines, please contact us for more details.
"Last year out of Maldives I asked for 3 quotes including FDF. FDF was the price in the middle. The lowest price seemed very cheap (from local airport catering) so I was afraid to get bad surprise. FDF delivery fee was on the high side but they told me their main local partner was approximately one hour by speedboat from the airport. They suggested another partner 25 minutes from the airport-which could be a better and less cost option. FDF lady told me that the best quality came from resort far away but second option also quite good so I accepted second price and quality was perfect. Fruit basket very big and bulky but everything else was very nicely prepared and very tasty. They also gave me a small discount to fit my budget. " - Oksana DUMOVA
​
Oksana- G550 based in Moscow (UUWW)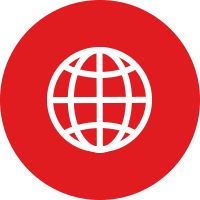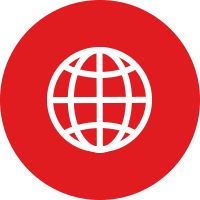 VIEW ALL OUR PARTNERS HERE